Enjoy guided horseback rides or pony rides at Turkey Run State Park. 
Turkey Run Saddle Barn - Horseback Riding
Turkey Run State Park has miles of bridle trails, so you can enjoy guided horseback rides. Make reservations at the Saddle Barn. (Sorry, you can't bring your own horse.)
Riders must be at least 8 years old
Cost is $20 per rider
Guided trail rides last 50 minutes
Cash or check only
Parent-led pony rides available at the barn for younger children – $5 per child
For more info and reservations call the Saddle Barn at (765) 597-2280. After hours call for reservations at (765) 376-4639.
The Saddle Barn is in operation from April through October, and is closed in the winter.
The Saddle Barn is open daily 9am – 5pm (weather permitting).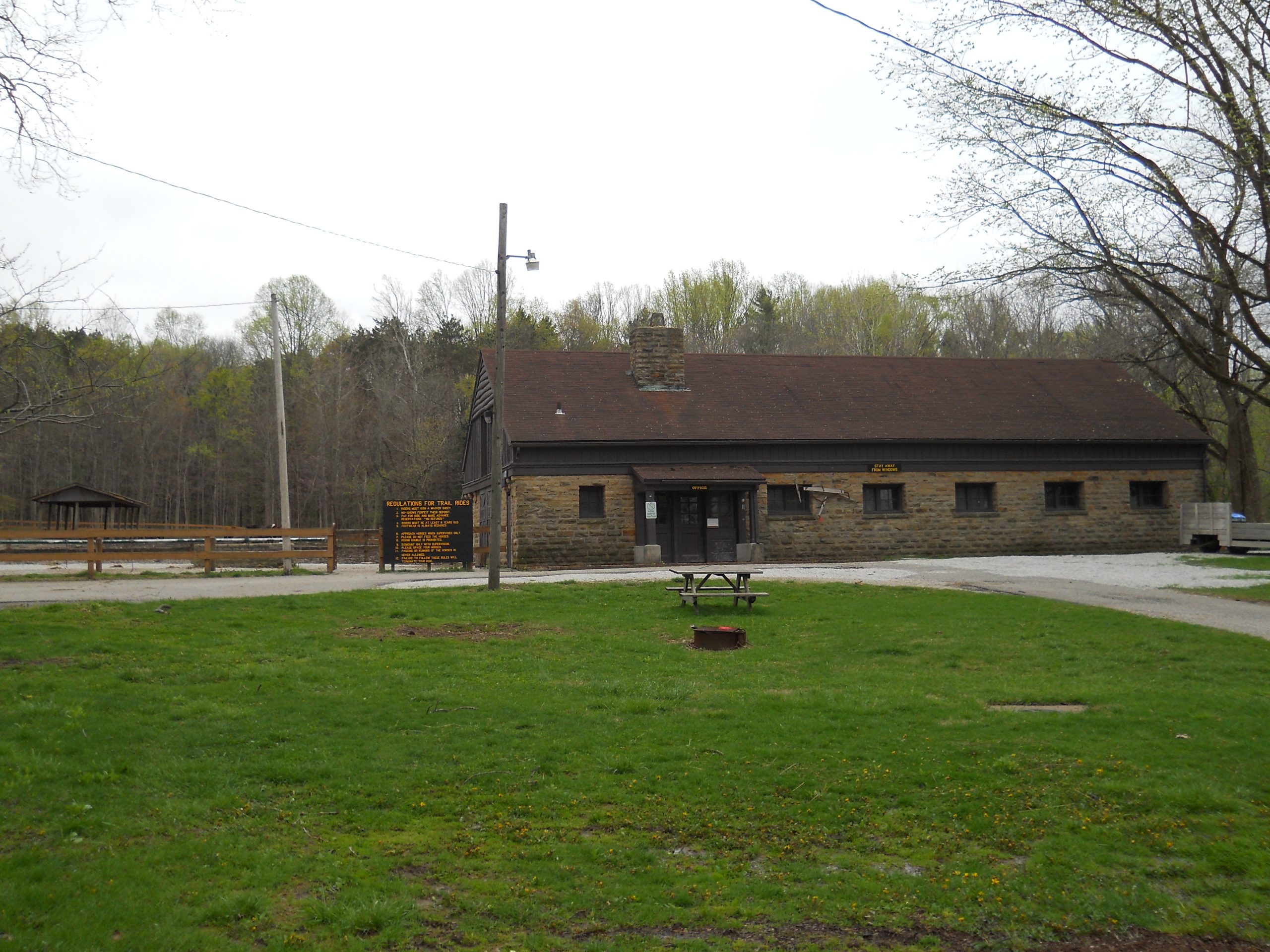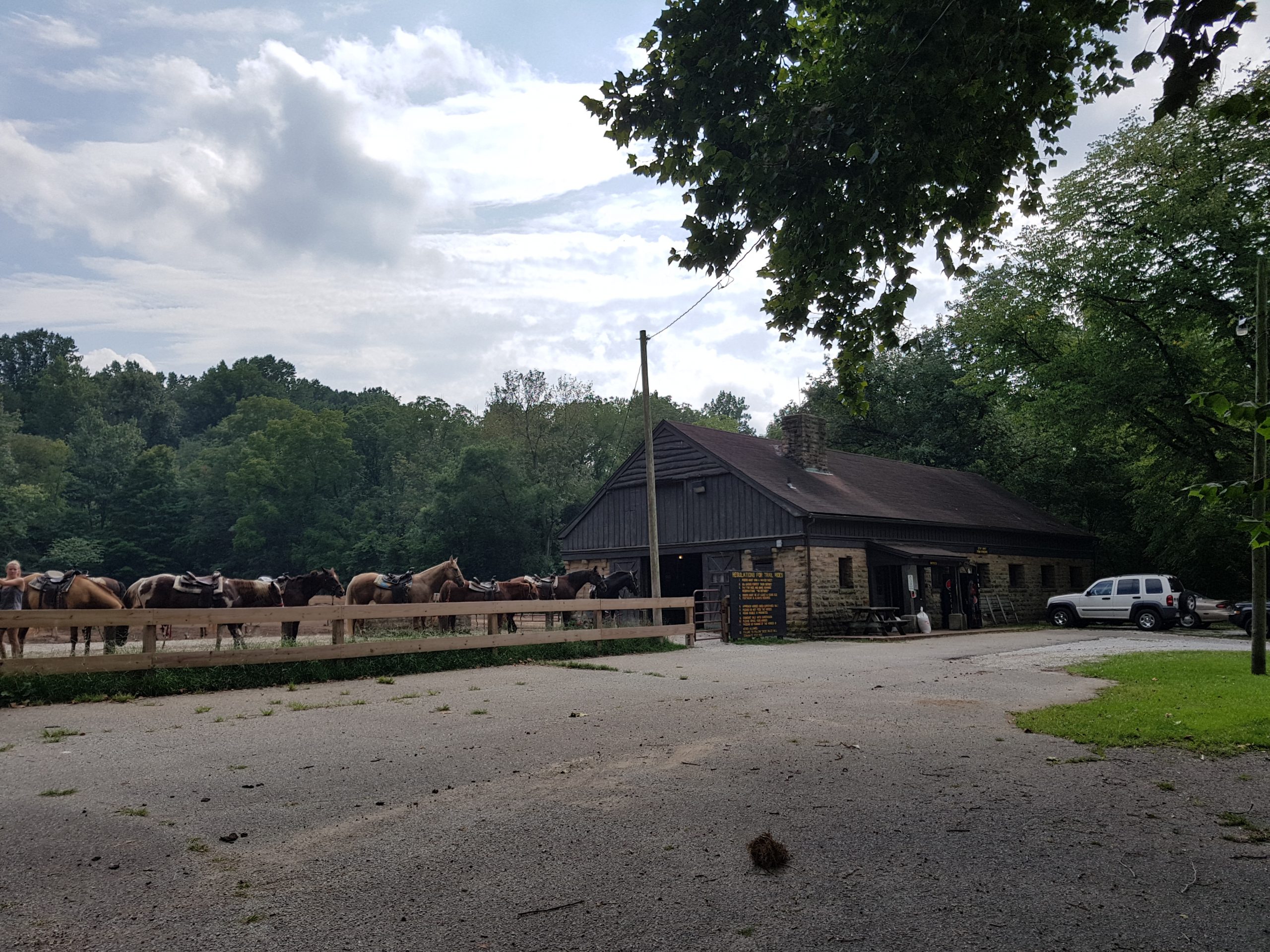 Riders must sign a waiver sheet.
No-shows forfeit their deposit.
Pay for ride and make advance reservations "No Refunds".
Riders must be at least 8 years old.
Footwear is always required.
Approach horses when supervised only.
Please do not feed the horses.
Riding double is prohibited.
Dismount only with supervision.
Please space your horses.
Passing or running of the horses is never allowed.
Failure to follow these rules will terminate your ride.