Turkey Run State Park is home to several historic sites from the 1800s. Explore these structures to learn a little about Indiana's pioneer past.
The Lieber Cabin, located at Sunset Point on Trail 6, was built in 1848. Constructed of virgin timber, it is the oldest of its kind in the State. It was moved to Turkey Run State Park by Richard Lieber in 1918.
The log cabin museum commemorates Lieber's contributions to Indiana State Parks. Also, the large tulip logs used to make the cabin serve as a reminder of the large tulip tree forests that supplied builders of early America.
For more information, please call the park office.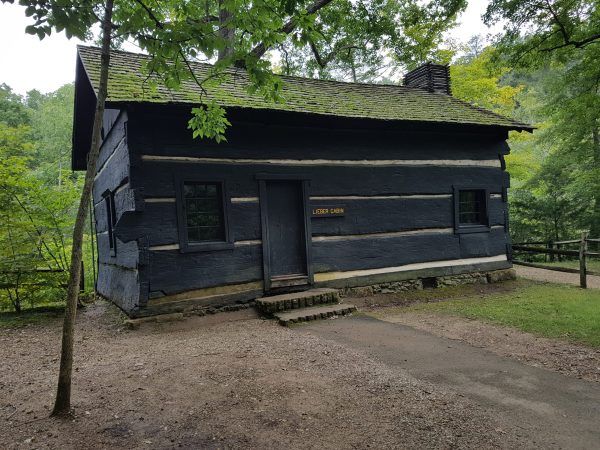 The Log Church was originally constructed in 1871. It was moved to the park and rededicated in 1923. It stands as a reminder of the religious heritage left by our forefathers. A metal plaque on the church tells a little more of its history.
Non-denominational services are still held here every Sunday at 10 am (during the warmer months). They generally begin after Good Friday and continue until the end of October.
To reach the Log Church (also called Oak Ridge Chapel), take Trail 11 near the Inn, walk across the concrete Old Highway Bridge and follow the wide gravel path up the hill to the church.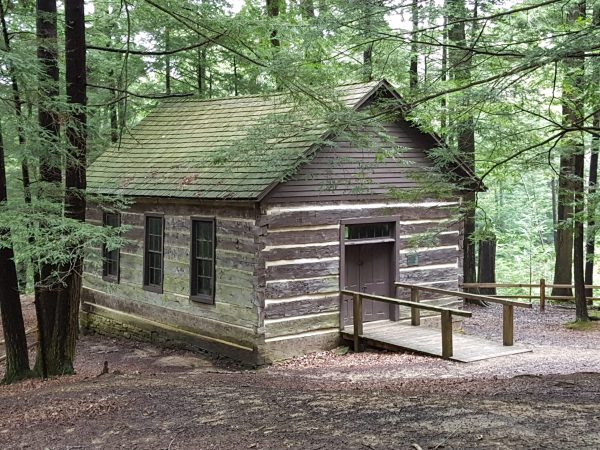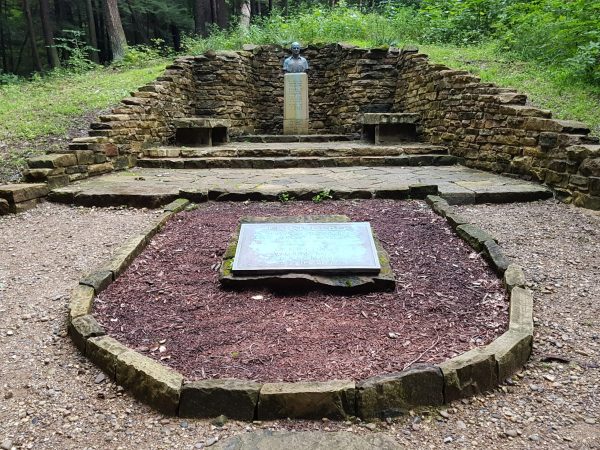 A little further up the hill from the Log Church is the Colonel Lieber Memorial. While not a historic site, the memorial is a tribute to Richard Lieber, who is known as a benefactor, public servant and builder of Indiana State Parks.
Some early pioneers have left traces of their heritage in Turkey Run State Park. Built by the first European settlers to own the land (also the first settlers in this area), the historical Lusk home and mill site are reminders of early enterprise and ambition.
Acquiring the land in 1825, Captain Lusk built a grist mill that was completed in 1829. The Lusk home was completed in 1841. The Lusk's stewardship of the land preserved the pristine nature of the land.
The restored home is open for tours seasonally. There are informational plaques outside, but the tour is quite interesting and definitely worth doing. For more information, call the park office.
Located behind Lusk Home are the heritage kitchen garden, a parking lot and pit toilet.