If you have heard of Turkey Run State Park then you know of its iconic suspension bridge over Sugar Creek. 
Turkey Run State Park Suspension Bridge
To get to most of the hiking trails at Turkey Run State Park you will need to cross the suspension bridge over Sugar Creek. Be warned – it is 70 steps down to the suspension bridge.
Upon crossing the bridge you will be in the Rocky Hollow-Falls Canyon Nature Preserve, containing deep sandstone canyons and one of the last remnants of the magnificent forest that originally covered most of Indiana. Please protect and enjoy this priceless heritage.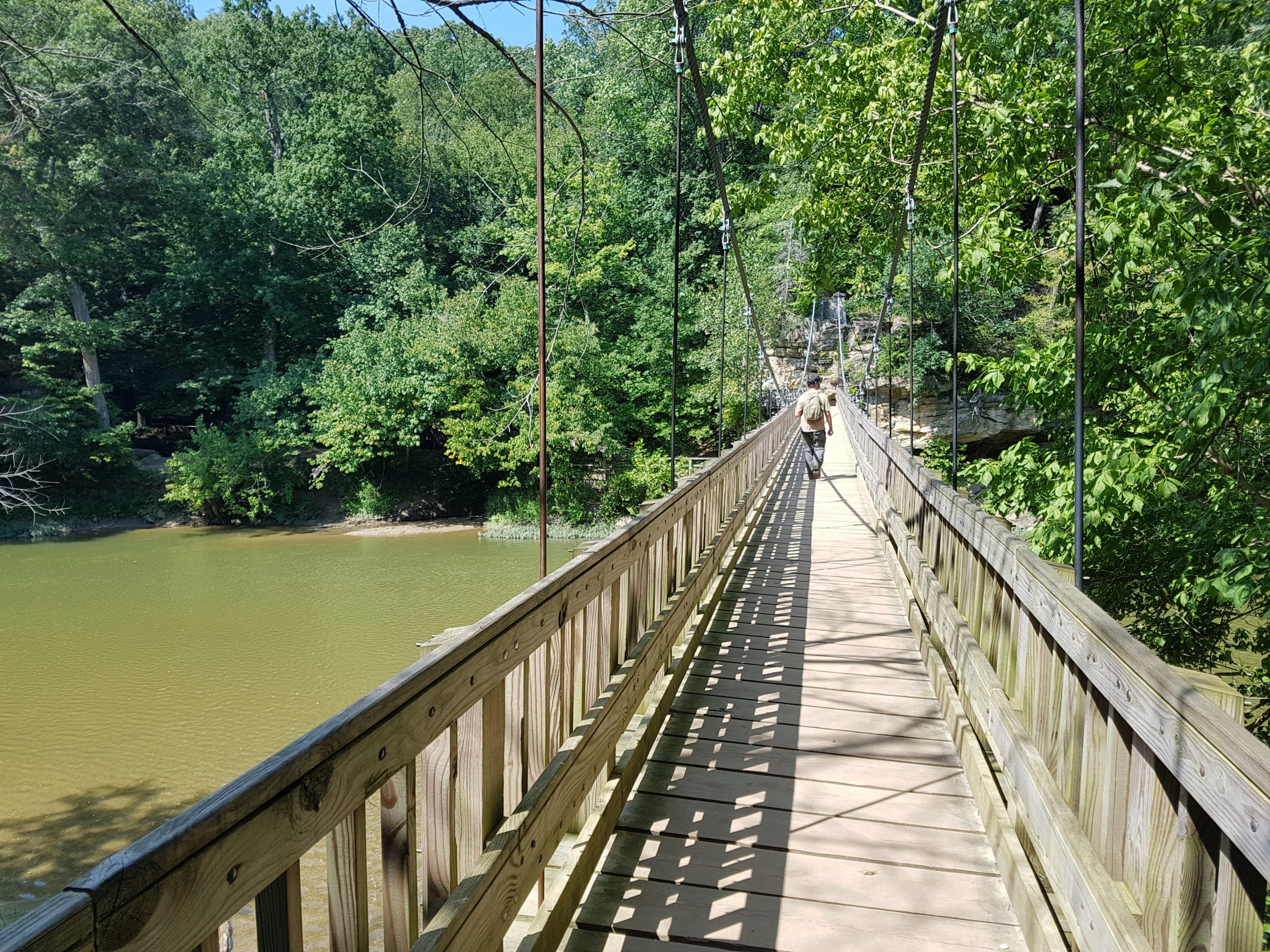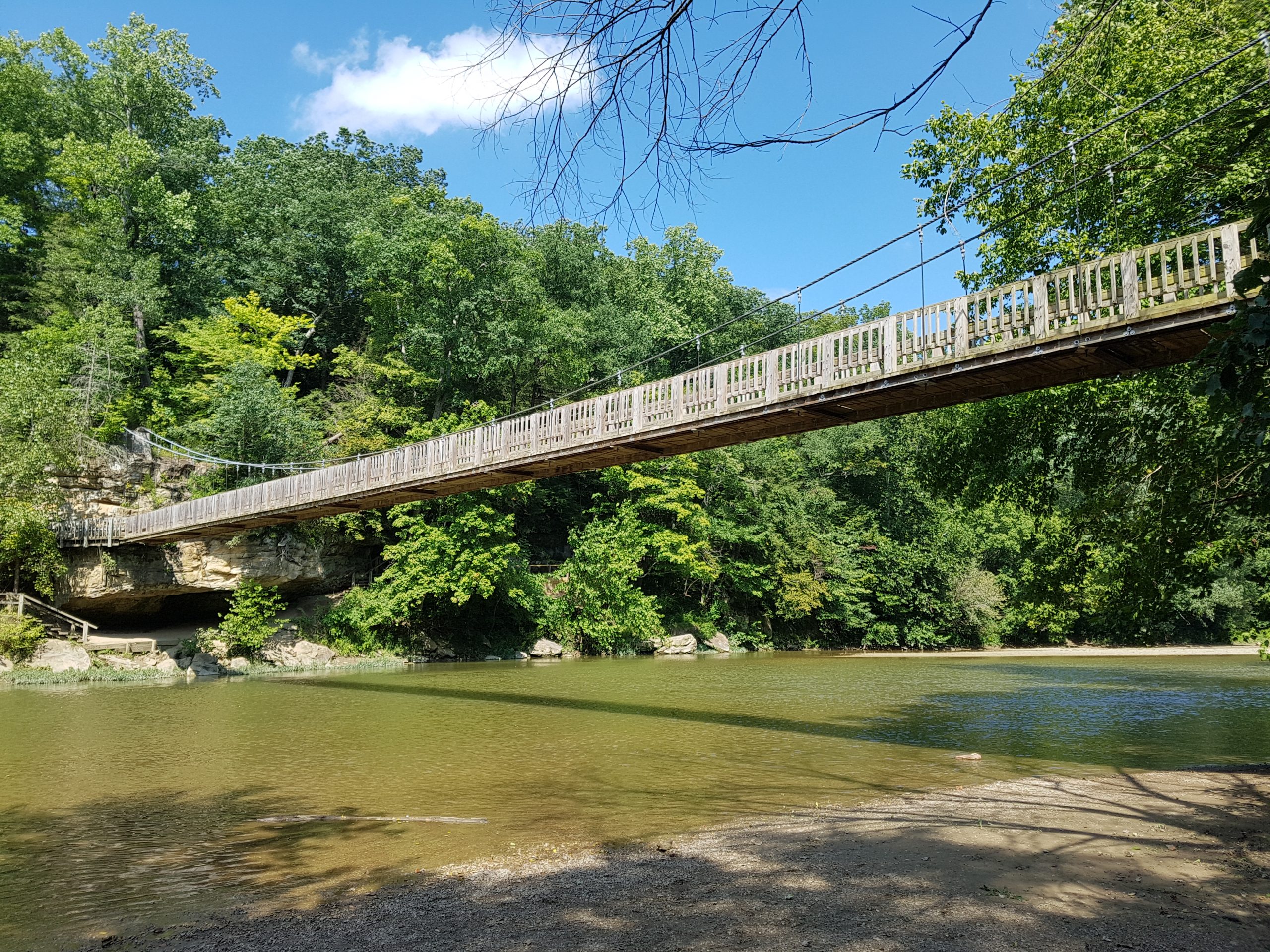 No Swimming in Sugar Creek
While the same area that gives you access to the suspension bridge also puts you right by Sugar Creek, please note that swimming and wading in Sugar Creek is prohibited within park limits.