Turkey Run State Park is home to an Olympic-size outdoor swimming pool with a bath house and wading pool. The bath house has showers and changing areas, but no lockers.
Turkey Run Pool - Hours of Operation
The swimming pool at Turkey Run State Park is generally open the Saturday before Memorial Day through no later than Labor Day. 
IMPORTANT: The pool may close or reduce hours near the beginning or end of summer when lifeguards are unavailable. Please call the park directly to confirm the pool is open if you plan to use it.
$3.00 daily pool admission per person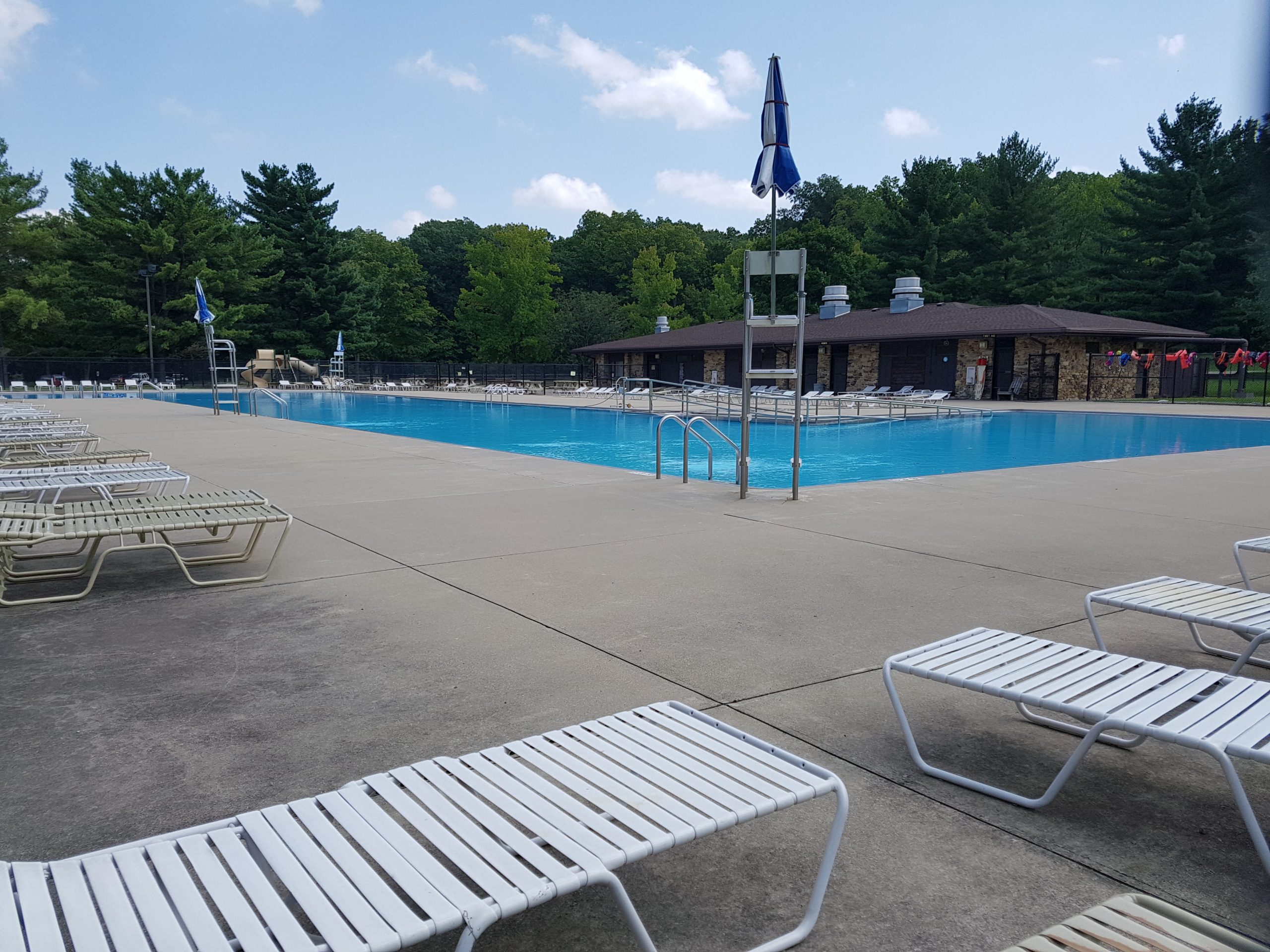 Turkey Run Swimming Pool Rules
A lifeguard is on duty when the pool is open.
All infants, toddlers or small children who are not "potty trained" shall be required to wear an elasticized swim diaper before entering the pool area.
Fecal incidents may result in closure of the pool. These closures can last from several hours to 24 hours.
For children age 12 and under to enter the pool area they must be supervised by someone age 16 or older.
Notice: Swimming in Sugar Creek is prohibited. The creek can be extremely dangerous – take no chances!