The Nature Center at Turkey Run State Park features informative exhibits, a wildlife watching room, naturalist services and more!
The Turkey Run State Park Nature Center offers interpretive naturalist services all year long. Scheduled programs include hikes, planetarium programs, history talks, a junior naturalist program, and evening programs. Special groups wishing programs just for their group should call in advance for this free service. Inquire at the Nature Center, Inn or Park Office.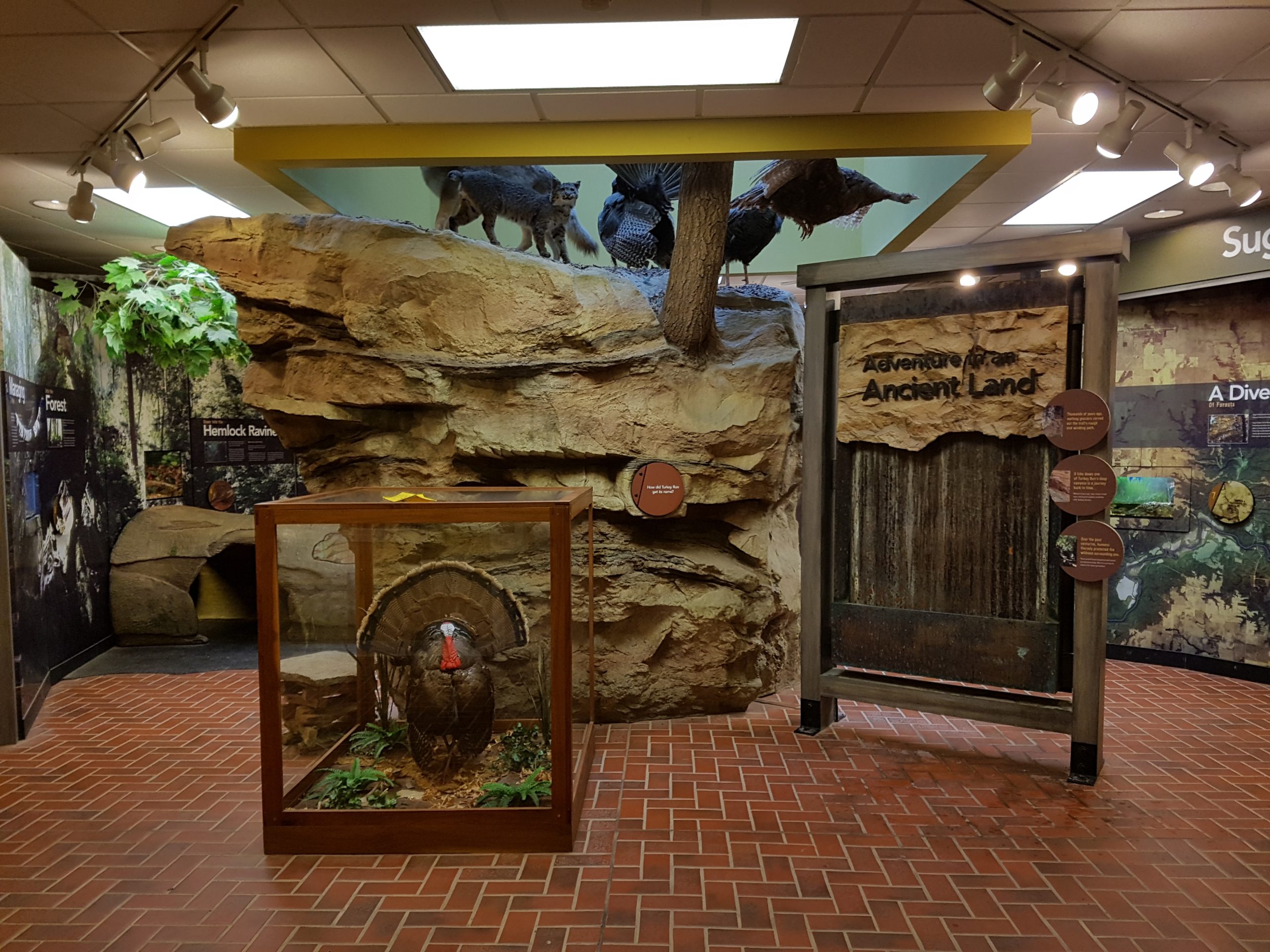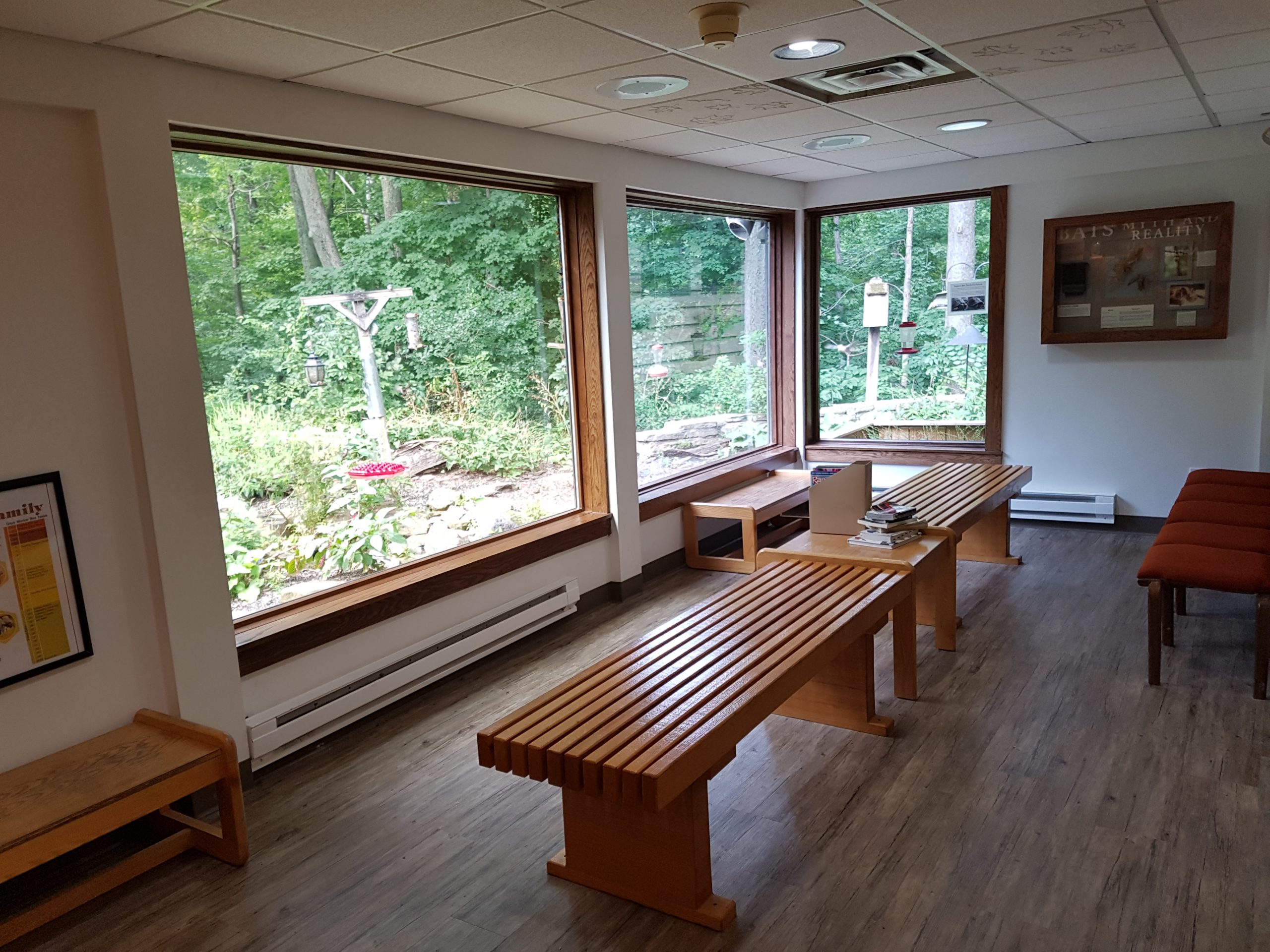 Turkey Run State Park Nature Center
The Nature Center is open year round and can be reached by phone at (765) 597-2654. It features informative displays, interactive exhibits, live wildlife, a small theater offerings things like Star Shows, plus a wildlife watching room with large one-way glass windows overlooking many wildlife feeders.
Nature Center Hours of Operation
General hours of operation vary, and the hours are listed below. Keep in mind that there may be some rare, random days that the Nature Center is closed (due to staff availability) when it would normally be open. Call ahead if you want to be sure it will be open during your visit to Turkey Run State Park.
Friday – Monday: 10 am – 4 pm
Tuesday – Thursday: closed